.

Fredrik Strand
Fredrik Strand, MSc MD PhD
Röntgenläkare | Radiologist [ Bröstradiologi, ME Radiologi Solna, Bild och Funktion ]
PI MammoAI ScreenTrust
 
Fredrik Strand, MD PhD, is a specialist in radiology and a clinical AI researcher in breast imaging at the Karolinska Institute in Stockholm, Sweden. He is the principal investigator of the mammoAI project which holds one of the largest digital mammography datasets in the world dedicated to develop and validate AI algorithms. In addition to the mammography work, he has been involved in research on quantitative MRI-biomarkers to predict outcome for breast cancer patients undergoing neoadjuvant therapy within the I-SPY2-trial at the University of California San Francisco. Most recently he has finished a retrospective study comparing the performance of a few commercially available AI algorithms for cancer detection in screening mammograms, and he is starting up the ScreenTrust studies in Sweden which will examine different aspects of applying AI algorithms for breast imaging in clinical practice.
Related news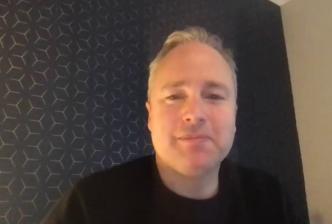 Keynote Speaker Fredrik Strand on Improving Cancer Screening With the Use of AI
RW Deep Dive, Innovation in medicine and healthcare