.
Synthesising the future: professor Mauro Alini on the promises of regenerative medicine
As populations in many regions of the world age the field of musculoskeletal regeneration is gaining more importance. Although it lacks the attention that cancer or cardiac diseases get it deserves just as much, because without proper treatment the life quality of patients with muscle, cartilage, meniscus or bone conditions is quite poor.
Professor Mauro Alini represents the AO Research Institute, part of the AO Foundation, which the world can thank for breakthrough technology in orthopaedic hardware like plates and screws that were introduced in the 1960s for the surgical treatment of trauma and musculoskeletal disorders. The next great advance of the Swiss-based scientists was intended to be stem cell therapeutics, which although did not turn out to be as comprehensive as the historic move from external immobilising devices to internal fixation devices, is nevertheless very promising.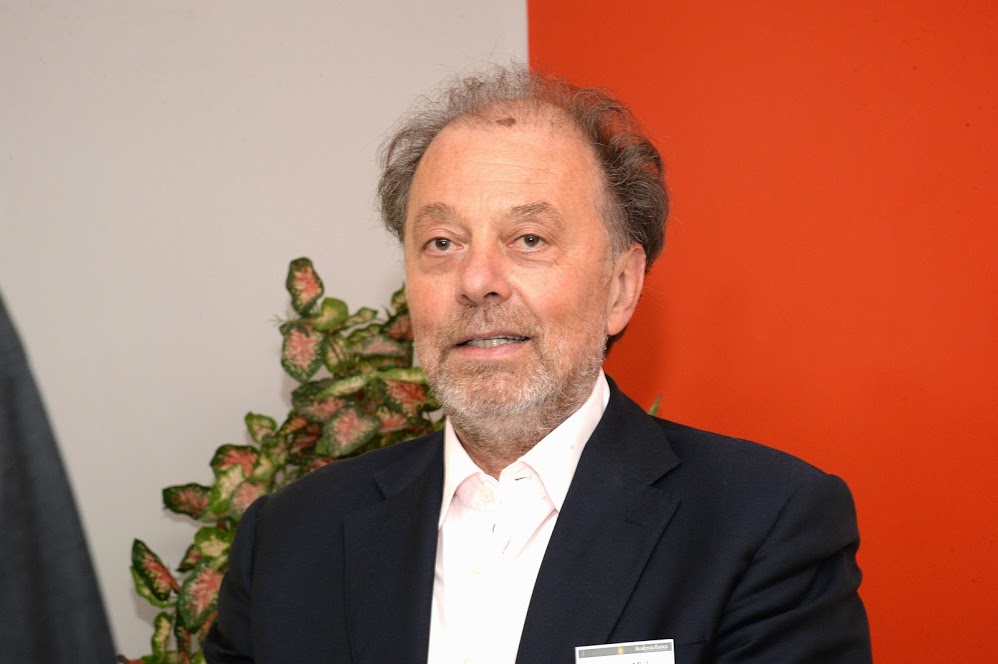 Photo courtesy of Prof. Alini
To start warming up for Research Week, which will take place at Rīga Stradiņš University (RSU) on 22-27 March, we reached out to Prof. Alini in Davos in order to talk about the future of regenerative medicine and the chances of boosting Riga as a biomaterial research metropolis of Europe.  
You have worked in the field of musculoskeletal regenerative research for more than 30 years; how has this specific field changed over the given time period?
I started my work in this field in the early 1990s after receiving a PhD in Chemistry. Back then, it was all about the promising future of regenerative medicine and tissue engineering. Scientists then looked at stem cells as a panacea – just inject them and solve the problem.
Over the past three decades, the scientific community has learned that stem cells are not the answer to everything, and that the devil is in the detail – the type of disease, stage of disease, method of insertion and many other aspects are important.
Earlier, if a person broke a bone, there was one type of plate or screw in different sizes that was used for dozens of fractures. In regenerative medicine the same treatment does not apply to many different pathologies. We have to focus massively on patient-specific treatment.
Musculoskeletal disorders are in general very debilitating conditions that cause continuous pain, especially in Western countries where life expectancy is longer. In my opinion it's even worse than a tumour or cardiac disease, because in many cases patients' quality of life decreases tremendously due to pain and mobility loss, and can last for 10, 20 or even more years.
You are the Vice-Director at the AO Research Institute, which is governed by AO Foundation – a non-profit organisation dedicated to improving the treatment of trauma and musculoskeletal disorders. The foundation recently celebrated their 60-year anniversary and calculated that its impact in more than 17 high-income countries can be measured in 925 billion Swiss Francs in healthcare savings.
Yes, the founders of our organisation – Maurice Edmond Muller, Martin Allgower, Hans Willenegger – were the main drivers behind breaking the existing dogma in osteosynthesis, or fracture fixation. When you break a dogma in science and you happen to be right, you make a gigantic leap, also in terms of the savings that this breakthrough brings. Before the 1960s, if you got a fracture, a cast was put on. The patient was out of the labour market for weeks, months and in some cases even years and oftentimes had various consequences and side effects, like muscle atrophy or infections. When orthopaedic hardware, like plates, screws, wires and pins, were introduced you could get patients on their feet within a week. This major breakthrough was invented and brought to the market by the AO Foundation, which today is one of the largest medical associations worldwide.
Would you call your current focus – stem cells and biomarker research – as the next big revolution in musculoskeletal treatment?
Stem cells, as we now can tell, are going to be a more specific and less widely applicable solution. I would rather say that the next big thing in medicine, including within musculoskeletal treatment, is going to be personalised medicine. We are moving towards identifying patient sub-populations – even if they have the same symptoms their pathologies might differ. 
In order to develop personalised medicine, we have to invest in artificial intelligence (AI) and foster imaging techniques that will improve non-invasive patient exams, for example more precise magnetic resonance imaging, angiography that would be blended with AI for analyses. Mathematical modelling, advancements in fluid markers (blood and urine) and new developments in surgery techniques also need to be taken in account when modelling the future of medicine. An experienced doctor is an integral part of this formula where imaging techniques, AI and biochemical genetic markers are all used together. 
You are familiar with Riga through the Baltic Biomaterials Centre of Excellence (BBCE). Could you specify your involvement in this recently established scientific platform?
Yes, the AO Research Institute Davos is one of the advanced partners of BBCE alongside the Friedrich-Alexander University of Erlangen-Nuremberg.
Our task is to help scientists in Riga to build this excellence centre where new biomaterials for bone repair, as well as facial-, oral- and jaw surgery, orthopaedics and other areas will be developed.
We are sharing our strategic scientific expertise with peers in Riga through courses, consultations and in other formats, which have now all moved online.
What would you say is essential for a country to excel in science on an international level?
Critical mass, which can be achieved through initiatives like the BBCE, is fundamental. Thanks to EU funding and state support, 30 million euros and intensive knowledge transfer has been channelled into this new establishment that will eventually turn Riga into a hub for biomaterial development.